Chips, cracks, and gaps in your teeth can make you feel self-conscious about your smile and affect your quality of life.
Dr. Dennis G. Sternberg offers dental veneers to conceal imperfections and boost your confidence.
Find out how we help patients throughout the Freehold, NJ, area achieve a beautiful result with porcelain veneers…
Stunning Enhancements
That Last for Years
Your smile is often the first thing people notice about you. Do you find yourself hiding your teeth when you laugh, or smiling with your mouth closed? Porcelain veneers can give you a million-dollar smile and ignite your confidence like never before. Over the years, Dr. Sternberg has achieved many brilliant transformations through the placement of porcelain veneers.
Dental Veneers Provide Powerful Benefits
Versatile Treatment
Veneers are a versatile cosmetic option that can completely transform a smile. Through careful planning and precise design,
Dr. Sternberg
crafts porcelain veneers that complement the size, shape, and texture of surrounding teeth.
A Natural Appearance
In addition to being versatile, veneers look completely natural. Due to the translucent quality of porcelain, veneers look indistinguishable from real dental tissue. Veneers are also color-matched to your surrounding teeth for a seamless finish.
"Thank You for Giving Me the Perfect Smile!"
5-Star Reviews
Dr. Sternberg was recommended to me by my oral surgeon to repair a chipped front tooth. He did not fail to live up to the wonderful things that were said about him! My teeth look back to normal and I couldn't be more pleased with the all around experience. Highly recommended!
View On Google
All I can say is WOW !! I've been struggling with insecurities of my gap tooth for years now. Dr.Dennis did magic on my teeth. I've never been so happy and felt so good about my smile. Thank you for giving me the perfect smile I've always wanted. I would 100% recommend his office ! Such sweet honest caring people.
View On Google
A Radiant Smile is One Step Away
Schedule Your Consultation
If you are like many of Dr. Sternberg's dental patients, you may be wondering whether veneers are right for you. During a porcelain veneers consultation at our practice, he will examine each tooth and help decide whether veneers are right for you. He has helped patients throughout Freehold, NJ, attain their goals by addressing stubborn stains, cracks, or gaps in their teeth. If you are tired of feeling less than confident when it comes to your smile, Dr. Sternberg can help you find a solution with this treatment or one of the many other cosmetic enhancements he can provide. To book your visit, request a consultation online or call our dental office at:
Expertise
Dr. Sternberg
received his training in porcelain veneers 23 years ago directly from the inventor himself. When you visit
our office
, you will receive care from a leader in the field who has been practicing this craft since the very beginning. Dr. Sternberg's son, Dr. Sandy Sternberg, is also a highly experienced dentist treating patients at our office.
Family-Oriented
It is not uncommon for us to treat generations of patients. After opening our practice over 40 years ago, we've had the privilege of providing high-quality dental care to entire families.
Top-Rated
Patients throughout Freehold, NJ, regularly rate us five stars for the level of care and professionalism we provide. We strive to make each patient feel welcome and comfortable the moment they enter our dental facility.
Technologically Advanced
Our dental office is equipped with the latest tools and technology available. Whether you are interested in dental veneers or
a comprehensive smile makeover
, our modern facility is designed with your comfort in mind at all times.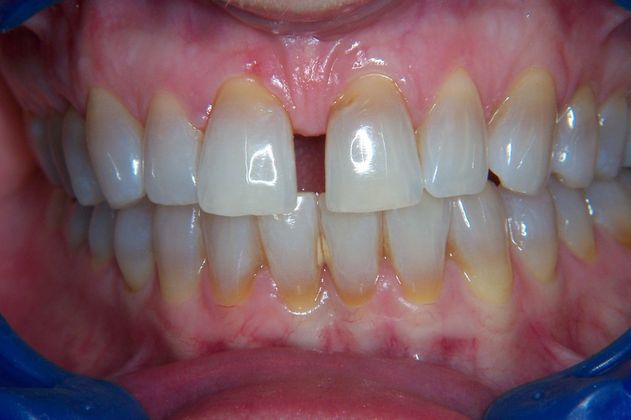 While porcelain veneers are an excellent option and highly regarded by our patients, they are not the only option. Dental bonding can also address minor imperfections such as chips or cracks in your teeth. It is a more affordable alternative that only takes one dental visit. However, because the results of bonding are not as durable as veneers made of high-quality porcelain, they don't last as long. If you have only minor flaws, dental bonding may be a suitable option for you. In fact, many patients choose to receive bonding first in order to determine if they would like to eventually invest in veneers. Dr. Sternberg will provide you with an honest assessment so you can make the most educated decision for yourself.
"Hands Down the Best Dentist Around!"
My husband and I have been going to Dr Sternberg for almost 30 years. We brought our daughters there as soon as they had teeth to care for! He is compassionate , gentle, thorough, extremely knowledgeable and we totally trust him. His staff is the best, always friendly and accommodating. With the addition of his son to the practice, it's a double thumbs up. I highly recommend this practice
View On Google
Hands down the best dentist around ! When I switched Insurance companies and they did not accept it, I still continued to come and pay out of pocket because the experience here is like no other! Dennis, Sandy and the entire crew at Dennis Sternberg DDS ARE AMAZING! I will be a patient for life :)
View On Google