Root Canal Therapy Recovery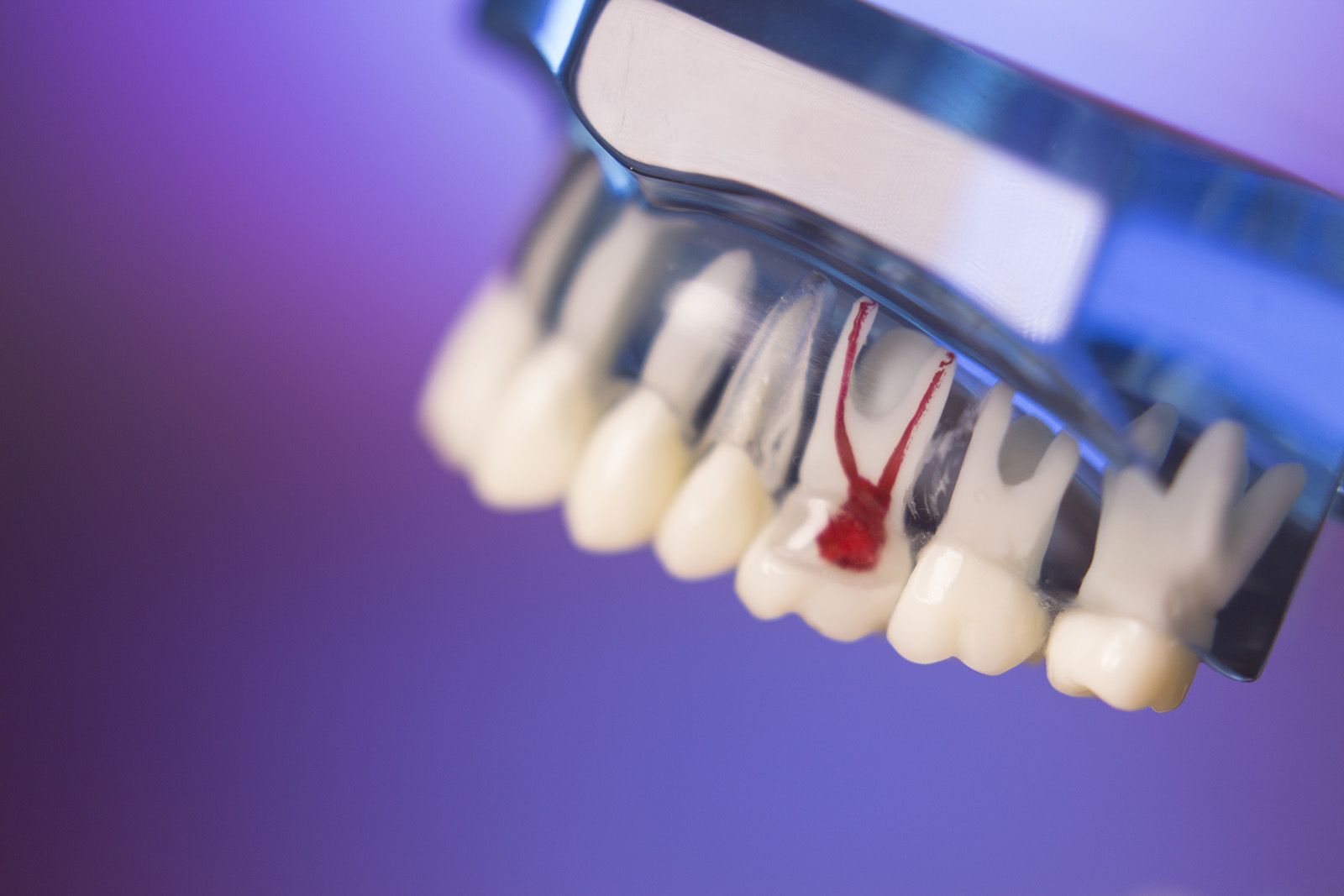 Of all the dental treatments that are offered, there are probably none that are more misunderstood than root canal therapy. Fortunately, for the numerous patients who undergo root canal therapy each year, the horror stories regarding root canal therapy are far from true.
Root canal therapy safely removes infection from a severely damaged tooth and preserves the root structure so that patients can avoid tooth extraction. Not only is the root canal therapy procedure painless, but recovery is pretty straightforward as well.
Here, Dr. Dennis G. Sternberg gives an accurate account of what patients can expect from the typical root canal therapy recovery following treatment at our Freehold, NJ dental practice.
Root Canal Therapy Side Effects
Few restorative dentistry treatments are free of side effects, and root canal therapy is no different. However, the side effects that are typically experienced during root canal therapy are not severe. Most patients find that side effects are easily managed and resolve on their own shortly after root canal treatment.
The most common root canal therapy side effects include:
Inflammation
Irritation or discomfort
Heightened tooth sensitivity
How Long Will Recovery Last?
The side effects associated with root canal therapy generally only last a few days. Within a week of treatment, swelling should subside as the gums and tooth heal.
Most discomfort also resolves within just a few days. The tooth may remain sensitive for slightly longer, but this is only because a temporary dental crown will be in place. When a permanent dental crown is placed and the tooth is completely restored, any lingering sensitivity should go away.
Aftercare Tips
Every root canal therapy patient will be provided with explicit aftercare instructions. By following these instructions, the tooth and surrounding tissues can heal in a timely manner.
Here are some general aftercare tips for patients to keep in mind as they recover from treatment:
Use over-the-counter pain medication to control discomfort (if necessary, patients can ask Dr. Sternberg about prescription pain medication)
Ice packs can be applied to the outside of the face to further control inflammation or discomfort
Continue to brush and floss the teeth as usual, taking care to be gentle around the treatment site
Use any prescribed antibiotics as directed
Avoid chewing directly on the treated tooth while a temporary crown is in place
Do not drink from a straw until recovery is complete
Be sure to follow through with all scheduled after-care checkups and treatments
If any unusual side effects develop, report them to Dr. Sternberg as soon as possible
With proper care, root canal therapy recovery should go quickly and smoothly, and patients will have a fully restored tooth that functions comfortably.
Contact Us
If you suspect that you are suffering from a root canal infection, let Dr. Dennis G. Sternberg tell you about the benefits of root canal therapy. Contact us online at your earliest convenience to learn more about this procedure or call (732) 431-3331 to schedule an appointment.
Related to This