Reasons for Porcelain Veneers Replacement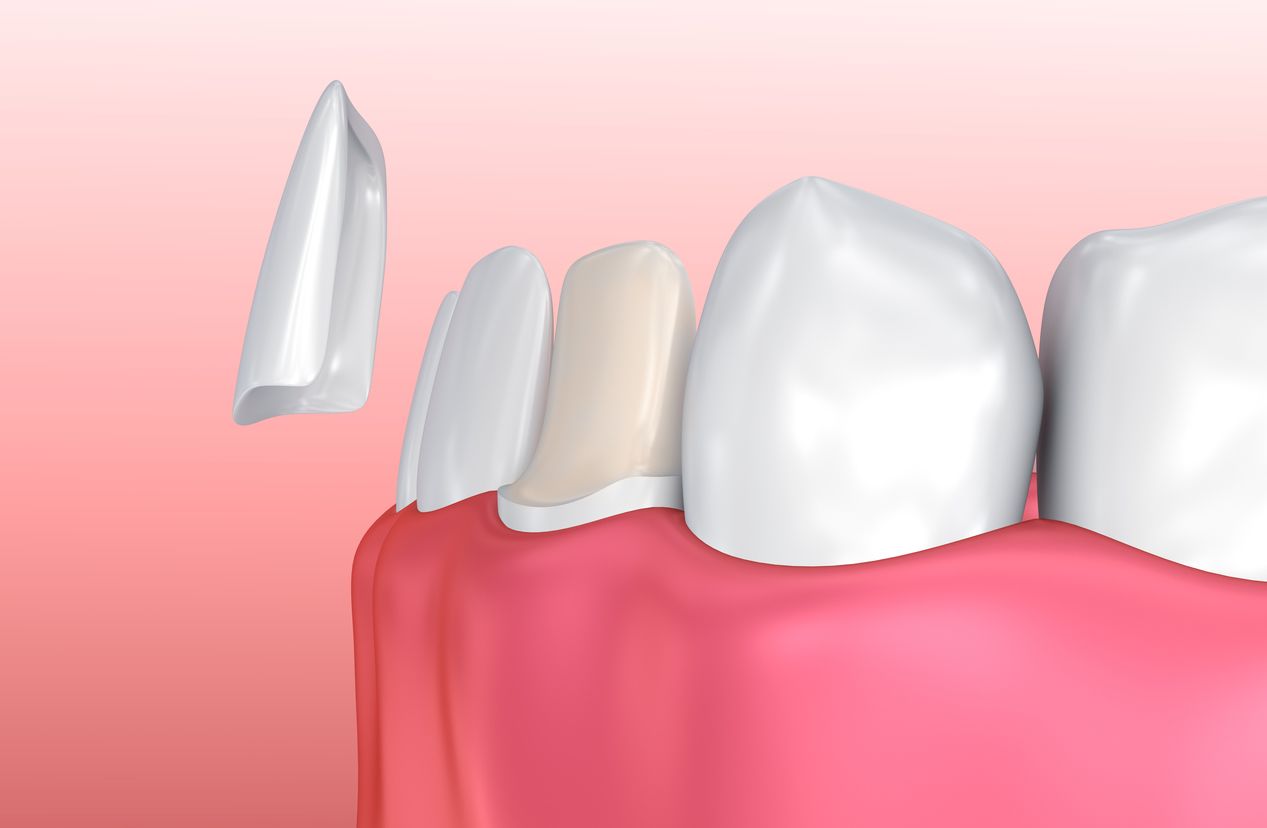 Both durable and versatile, porcelain veneers are a popular and effective cosmetic dentistry treatment. On average, a set of porcelain veneers will last around 10 years. Sometimes they will last a bit longer with proper care. Eventually, you will need to have your porcelain veneers replaced. With replacement veneers, Dr. Dennis G. Sternberg can give your smile a look and feel that's just like new.
The team at our Freehold, NJ practice would like to consider reasons why porcelain veneers need to be replaced. We'll note the replacement process as well and what you can do to extend the life of your porcelain veneers.
Replacing Veneers for Wear and Tear
While porcelain veneers are durable, they will be subject to normal wear and tear in the long run. Biting, chewing, and teeth grinding can all result in gradual damage to the veneers when they are in place. When veneers have become chipped or cracked, it's important that they be switched out for fresh ones.
Replacing Veneers for Tooth Injuries
Accidents can happen, whether they be sports injuries, auto accidents, or sudden and unexpected falls. Dental injuries can occur, affecting the teeth, gums, and any dental restorations or appliances in place. As with chips and cracks from normal wear, damage to porcelain veneers from injury or fractures to teeth with a porcelain veneer in place must be addressed with veneer replacement.
Replacing Veneers Due to Root Canal Infection
A root canal infection occurs when the bacteria that naturally occurs in the mouth reaches the dental pulp located within the teeth. This might be due to dental injury, tooth decay, and other causes. When the pulp is infected, that can result in serious pain and discomfort, and the possibility of the dental infection spreading to other parts of the mouth.
If a tooth with a veneer becomes infected, the porcelain veneer will need to be removed so an endodontic procedure can be performed. Once the infection is under control, a new veneer can be placed or a dental crown can be used to cap the treated tooth.
Replacing Veneers Due to Cosmetic Issues
While porcelain veneers may be stain resistant and protect teeth from flaws, the tooth structure itself is not guaranteed to remain pristine. Teeth can still stain beneath the veneer, and be subject to all kinds of aesthetic flaws. When such issues occur, the porcelain veneers can be removed, the cosmetic problem addressed, and a new veneer placed.
The Process of Replacing Porcelain Veneers
Placing a replacement porcelain veneer is similar to the initial process of placing a porcelain veneer. First the old veneers are carefully removed. The teeth are prepped to ensure they are able to support a new veneer. Impressions are taken of the prepped teeth and sent to a dental lab where the new custom veneers are created.
When the new veneers are ready, they will be sent back to the dental practice. Your dentist will check them one last time for proper fit, making any adjustments as needed. When the porcelain veneers are set, they will be adhered securely in place.
How to Prolong the Life of Your Porcelain Veneers
If you have porcelain veneers, consider the following tips to keep them lasting as long as possible:
Brush your teeth at least twice a day
Floss your teeth at least once a day
Avoid smoking and the use of chewing tobacco
Wear face and mouth protection when applicable
Visit your dentist for regular checkups
Contact Dennis G. Sternberg
For more information about replacing porcelain veneers and how we can help you have a healthy and beautiful smile, be sure to contact an experienced cosmetic and restorative dentist. Our team is here to help you. Dr. Sternberg and his staff can be reached by phone at (732) 431-3331.
Related to This