Signs it's Time for New Dentures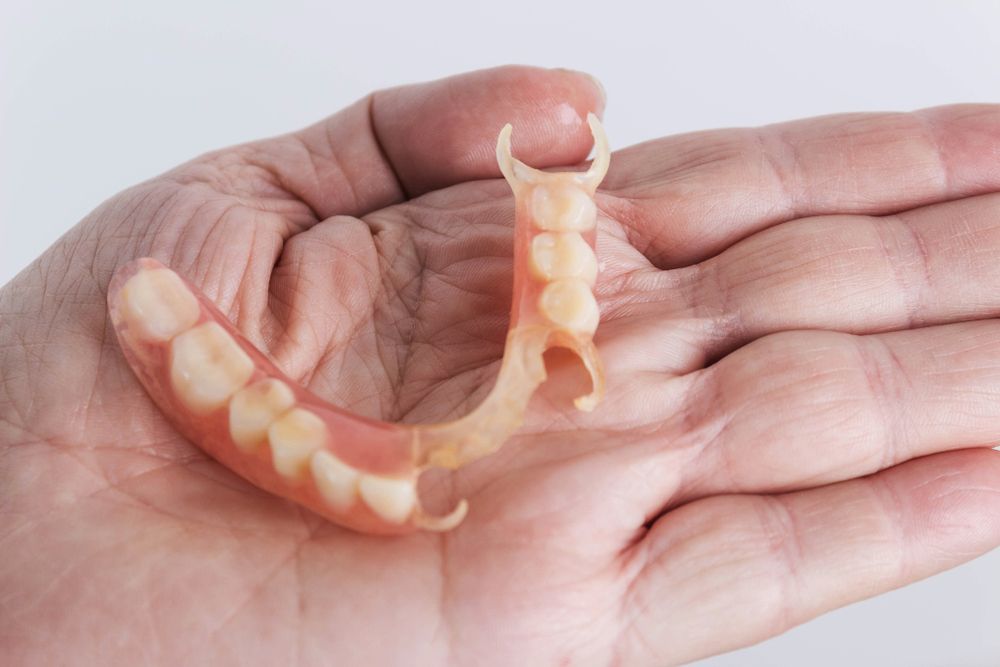 The average set of dentures lasts for around 10 years. While they're durable, they're not indestructible. Just like natural teeth, they are eventually affected by regular wear and tear. When old dentures wear down too much, they need to be replaced.
The team at our Freehold, NJ restorative dentistry practice would like to take a few moments to cover some of the common warning signs that you need a new pair of dentures. Keep an eye out for these, and be sure to visit your dentist regularly so any issues can be discussed and addressed.
Your Denture Feels Loose
When your dentures feel loose, that's typically a sign that you need a dentist to look at them. The dentures might need to be adjusted. If they're older dentures, this is one of many signs that you need to get new ones.
Your Denture Falls Out
There's loose and then there's very loose. If you notice that your dentures fall out when they normally wouldn't, this is a clear sign that your dentures at least need to be adjusted. Keep this in mind if you notice slippage when biting, chewing, or speaking.
Your Dentures Cause a Speech Impediment
Related to the loose fit or changed fit of old dentures, you may notice difficulty speaking when your dentures are old. If you're slurring words or your dentures come loose as you speak, take that as a sign that the dentures need some work.
Discomfort When Biting and Chewing
A new set of dentures is snug and feels great. When you notice soreness or pain when you bite and chew, that's a sign that the fit has changed. You should feel comfort when you're eating with dentures on, so be sure to have them checked out.
Sores Along the Gumline
When the fit of dentures change, they can cause sores and lesions along the gumline where they make contact. Again, dentures should feel comfortable, and sores along the gumline is at least a sign that your dentures need to be adjusted so they fit properly.
Cracks, Chips, and Fractures
Damage to your dentures typically means they at least need to be repaired. If there are chips or cracks on the denture, or if some of the teeth have come loose or fallen off, you should consider seeking some professional repairs.
Discoloration and Changes in Appearance
In addition to chips, cracks, and other sorts of fractures, you might notice discoloration of the denture and other cosmetic changes. These might not impact the function of your dentures, but they can be off-putting and a sign that your dentures need replacement.
Denture Repair vs. Denture Replacement
Sometimes when the above denture problems occur, all that's needed is a repair or adjustment rather than a completely new set of dentures. Your dentist will be able to tell for sure if your dentures need to be replaced or if a few quick fixes will help your dentures last a bit longer.
Contact Dr. Dennis G. Sternberg
To learn more about dentures, denture repair, and denture replacement, we encourage you to contact an experienced cosmetic and restorative dentist. Our entire team will be happy to answer your questions and address your concerns.
Related to This