Enjoy a Beautiful Smile with Treatment for a Jutted Tooth
When one or more teeth stick out, it can make your smile look less than perfect. Fortunately, a beautiful smile can be yours with treatment for a jutted tooth from Dr. Dennis G. Sternberg. Dr. Sternberg offers the latest advancements in cosmetic dentistry to treat a wide variety of dental flaws and enhance the smile's beauty. To find out if treatment for a jutted tooth is right for you, contact our Freehold, NJ, office to schedule a consultation. Now, let's take a closer look at some popular treatments for treating jutted teeth and how they can improve the smile.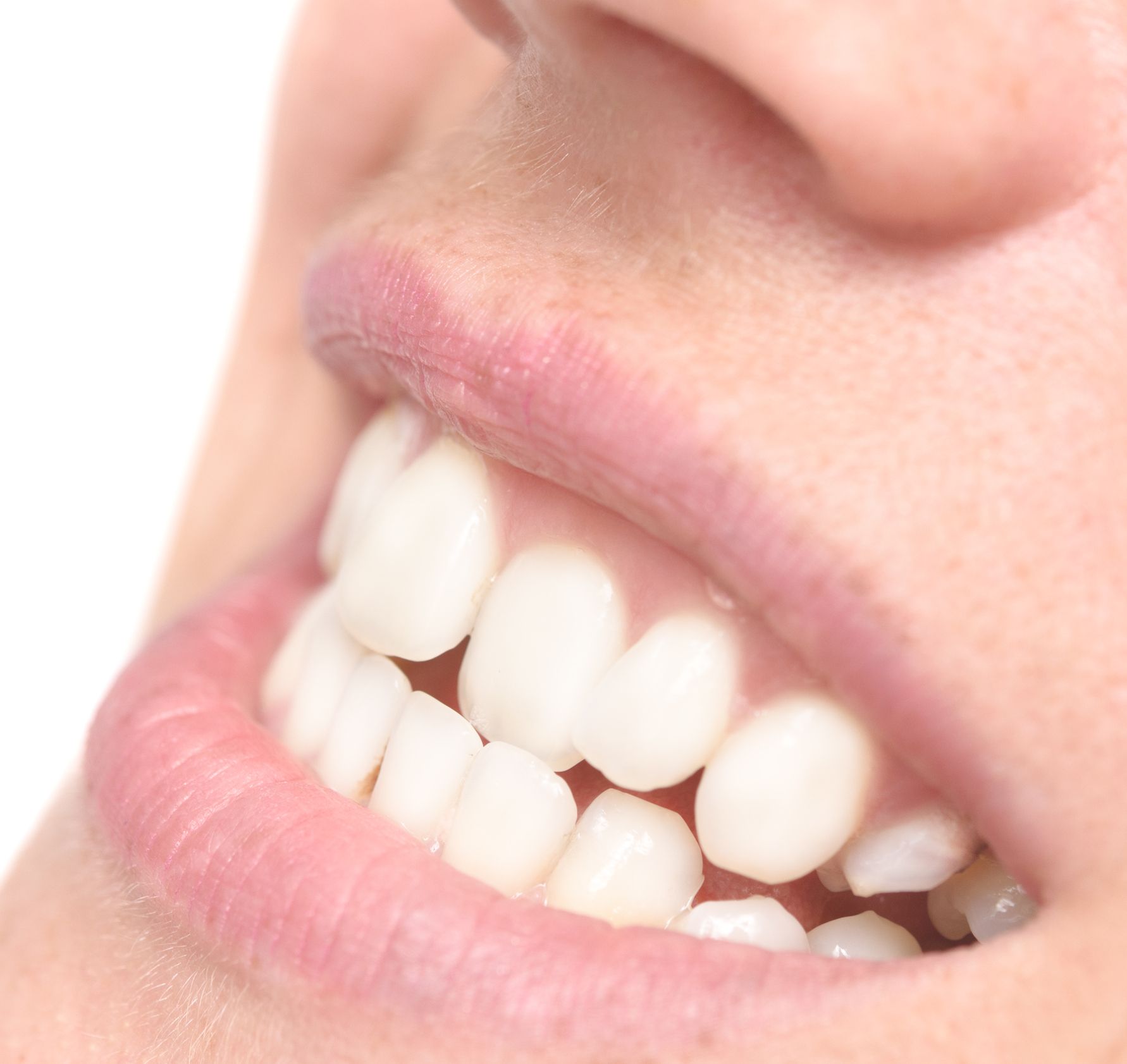 Traditional Orthodontics
Traditional orthodontics can treat a whole range of bite issues, including jutted teeth. Traditional orthodontics can straighten even the most severely jutted teeth, enhancing both the appearance and health of the smile.
With traditional orthodontics, metal braces made of brackets and wires are applied to the teeth. The braces are gradually tightened, about once every six to eight weeks, to slowly move the teeth and correct their position within the jaw. Once the desired alignment is achieved and the teeth no longer jut, the braces will be removed. This process can take anywhere from 12 months to two years, depending on the severity of bite issues. A retainer will be provided after the braces are removed to help the teeth maintain their new position.
Invisalign®
For those who desire a more aesthetically pleasing orthodontic treatment option and only have mild to moderate teeth jutting, Invisalign® may be a good option. Invisalign® transforms the alignment of the teeth with a series of clear dental trays, eliminating the need for metal braces.
During Invisalign® treatment, each set of clear aligner trays are worn for about two weeks at a time before being changed for the next set to gradually correct the position of the teeth and enhance the smile. Invisalign® trays can be removed while eating, which does not restrict your diet during treatment. They can also be removed while brushing and flossing the teeth for ease of maintaining good oral hygiene during treatment.
The length of time needed to complete treatment will vary based on the degree to which the teeth jut, but may take anywhere from 12 months to two years. As with traditional orthodontics, patients should wear a retainer after Invisalign® treatment to maintain the new position of their teeth.
Instant Orthodontics with Porcelain Veneers
Those who only have one mildly jutted tooth and an otherwise straight smile may benefit from instant orthodontics with porcelain veneers. Porcelain veneers are thin, tooth-shaped restorations that fit over individual teeth, allowing targeted treatment of dental imperfections.
To correct the appearance of one or more jutted teeth with porcelain veneers, a thin layer of enamel is removed from the teeth being treated. Impressions are then taken of the teeth that are used to craft the veneers. Temporary veneers are placed until the custom prosthetics are finished. Once completed, the temporaries are removed and the finished veneers are attached to the teeth with a special dental cement.
Instant orthodontics with porcelain veneers is a fast process, requiring as little as two dental appointments to complete instead of months-long treatment as with other orthodontic procedures.
Discover Your Treatment Options
If you're embarrassed by the appearance of one or more jutted teeth, you are encouraged to contact Dr. Sternberg to find out if treatment for a jutted tooth is right for you.
Related to This