Why You Shouldn't Skip Dental Exams and Cleanings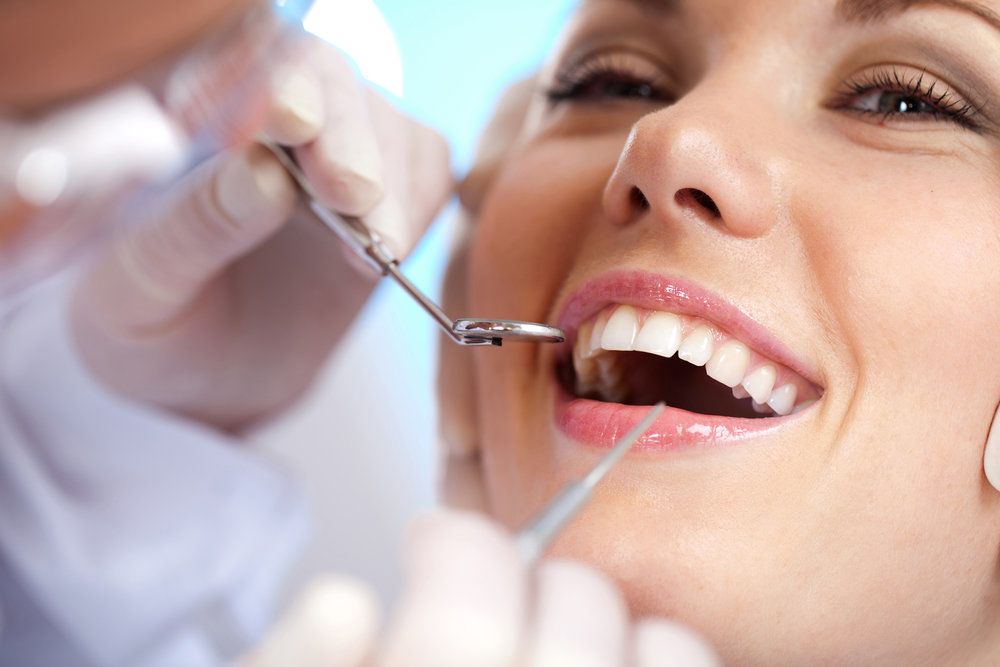 Don't be fooled. Brushing and flossing alone are not enough to maintain a healthy smile. While brushing and flossing are vital to oral health, they can leave behind plaque and tartar, and allow oral health problems to go undetected for years. Regular dental exams and cleanings are key to early detection of oral health issues, making them an important part of any general dentistry treatment plan. Find out why you shouldn't skip regular dental exams and cleanings in this overview from New Jersey dentist Dennis G. Sternberg.
What to Expect during a Dental Exam and Cleaning
Dental exams and cleanings should be performed at least once every six months. A typical dental exam involves checking the gums for signs of gingivitis or periodontitis. If gum disease is detected, the gums will be assessed to determine the degree of disease and a suitable treatment plan. In addition to checking gum health, the teeth are assessed for any signs of enamel erosion, decay, fractures, or other signs of damage. The mouth may also be checked for any other signs of abnormalities like oral cancer. To further assist us in identifying dental problems, we will take dental X-rays.
Either before or after the dental exam, the teeth will be cleaned. During a typical cleaning, the teeth are gently scraped to remove any plaque or tartar build-up, especially at the back teeth and gum line. The teeth will also be flossed (at which point most patients are gently reminded to floss daily) and polished.
Why Are Dental Exams and Cleanings Important?
There are many components to ensuring that patients maintain a healthy smile for life. Brushing and flossing are important; however, no amount of home brushing and flossing can clean the teeth as well as a dentist or dental hygienist. Dental exams and cleanings are important for catching dental damage early and preventing it from happening in the first place. Some reasons to schedule your next dental exam and cleaning include:
Catch dental problems early: Dental exams allow dental problems to be detected at their earliest stages.
Prevent gum disease: Regular professional dental cleanings help reduce plaque and tartar build-up at the gum line, reducing the risk of gum disease.
Stop dental damage from advancing: Dental exams and cleanings help us identify damage early, allowing problems to be treated before they advance.
Catch other oral health issues early: In addition to catching dental and gum issues, regular dental exams can catch other oral health issues, like oral cancer or infections.
Prevent the need for expensive dental treatments: Dental exams allow dental issues to be treated in their earliest stages, preventing the need for more costly repair work later on.
Keep the teeth and gums healthy for years to come: Of course, when combined with good oral hygiene habits, seeing your dentist for regular exams and cleanings can help ensure a healthy smile for years to come.
Schedule Your Next Dental Exam
Don't put off your next dental exam and cleaning any longer. Schedule a consultation with Dr. Sternberg today.
Related to This