Causes of Bad Breath and Treatment for It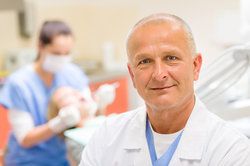 If you've ever been accused of having bad breath, you probably understand how embarrassing it can be. And while you may immediately brush your teeth or pop a mint into your mouth as a solution, chronic cases of bad breath may warrant more than quick fix. In some cases, unpleasant breath is a sign of an underlying condition that may cause additional harm if left unchecked. No matter what the cause is, however, everyone who suffers from bad breath deserves the right treatment for it.
At our Freehold dental practice, we want you to feel comfortable smiling, laughing, and talking with your loved ones. We therefore offer the following information on the common causes of bad breath as well as treatment options via restorative dentistry.
Conditions that May Cause Bad Breath
If you find yourself with chronically bad breath, or halitosis, it may be caused by a more serious complication. Such conditions include:
Gum disease: Bad breath is one of the early warning signs of progressive gingivitis. This inflammation of the gums also tends to produce pockets of infection beneath the gum line, resulting in bad breath from a build-up of plaque and decaying tissue.
Dry mouth: Saliva is a natural defense against tooth decay and gum disease, as it constantly cleanses the mouth of bacteria and residual food particles. When saliva production is low, such as during sleep, people often find that their breath smells due to bacterial build-up. If you suffer from recurring dry mouth, you may also find that your breath smells at such times as well.
Other diseases: Some diseases are linked to the prevalence of bad breath, even if they are not located within the mouth. Diabetes, for instance, releases ketones, which have a distinct acidic smell that can be noticed on one's breath. Acid reflux, or GERD, can also produce an unpleasant smell as stomach acid travels up the throat. Even liver disease and kidney disease have been shown to cause halitosis.
Additional Factors from Lifestyle
If you have bad breath but are not diagnosed with any of the above conditions, it is most likely caused by one or more factors from your day-to-day life:
Inadequate hygiene: Even if you brush after every meal, your teeth and gums will still likely have remnants of food and plaque unless you also floss daily. For extra protection against bacteria and bad breath, rinse with mouthwash.
Low-carb diet: Diets that are low in carbohydrates are often seen as a way to lose weight or promote good health. Regardless of the diet's efficacy, the human body does need at least some glucose from carbohydrates to function. If no carbs are received, the body will begin burning stored fat instead, which also releases smelly ketone compounds.
Tobacco: Smoking and chewing tobacco leave strong smells on their users, especially in the form of bad breath.
Of course, some instances of temporarily bad breath are simply caused by a specific food. Onions and garlic are commonly known to linger long after they are eaten, as are a number of other foods and drinks. Try to recognize when your breath is impacted by a recent meal vs. when it persists throughout the day.
Treatment for Bad Breath
In many cases, halitosis can be easily treated by addressing the underlying issue. For example, hygiene can be improved, tobacco use can be ended, and diet can be changed. Even when it is caused by a disease such as acid reflux, medication is an effective solution to treat both the condition and its effects.
However, due to the frequency of gum disease and the severity of its potential effects on dental health, more precise treatment may be necessary for some patients. Specifically, gum disease treatment may entail a deep cleaning, through which pockets of infection are cleaned between the gums and teeth. In more advanced cases, flap surgery may be performed for deep pockets of infection. Ultimately, your dentist should be able to diagnose the nature of any gum disease present and the proper course of action for it.
Learn More about Bad Breath
Even if you know the source of your bad breath, it is helpful to get a professional opinion and to check for signs of gum disease. Moreover, an experienced dentist can help you devise a plan for dealing with halitosis in all its forms. Contact us to set up an exam or consultation with Dr. Sternberg, and we'll help you achieve fresh breath to complement your healthy smile.
Related to This